3Doodler, the world's first 3D printing pen (see previous coverage here), has released an innovative PRO+ model designed to meet the demands of creative professionals. PRO+ allows architects, artists, designers, and engineers to experiment with a variety of materials, including metal, wood, and nylon. precision speed and temperature control are among the pen's new features, offering easy-to-use technology for the creative community to design, conceptualize and prototype in 3D form.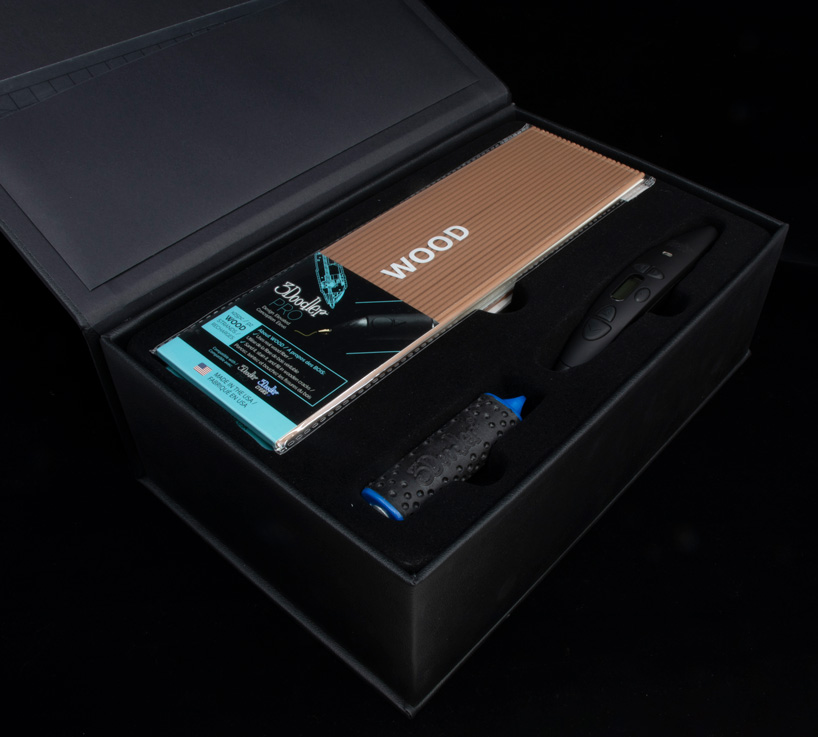 all images courtesy of 3Doodler
Each 3Doodler PRO+ pack features the elegantly designed 3D pen, accompanied by multiple accessories including six material packs, a full set of international plug heads, six additional custom tip sets and more. Built to run longer and stronger than any 3Doodler pen before it, the new PRO+ boasts key features like a new, more robust dual-drive system and a fully removable magnetic bottom for effortless internal system access. The pen is so versatile that it can also act as a tactile teaching or repair tool for other industries.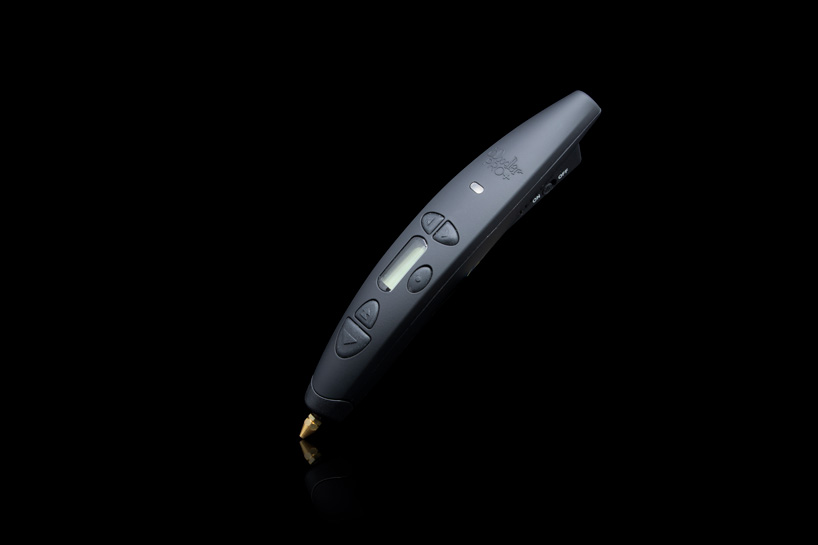 "When designing this product, we had the professional creative community in mind, ensuring that everything about this pen catered to a demographic not represented by our current product range," says Daniel Cowen, CEO of 3Doodler. 'With its advanced capabilities, we can't wait to see what maker-led developments emerge internationally as new and existing customers get their hands on this powerful 3D printing solution. It has quickly become my favorite 3Doodler product whenever I want to do something that takes it to the next level."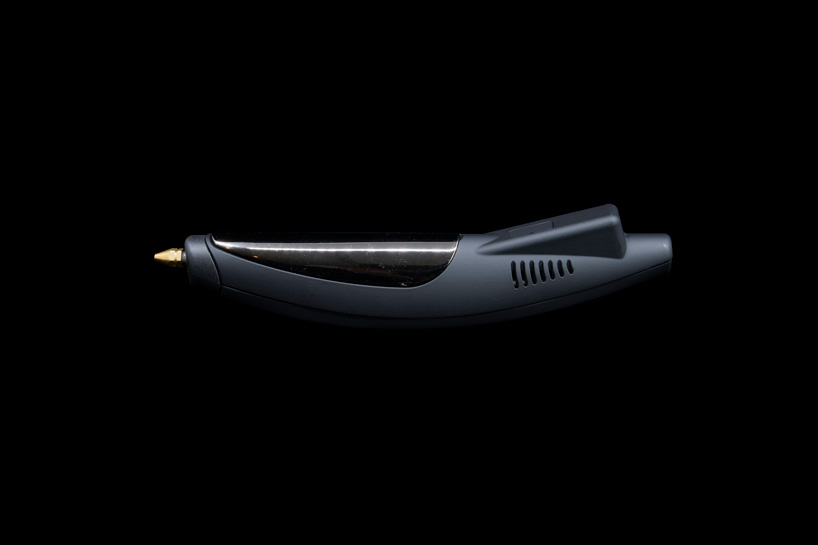 To illustrate the advanced capabilities of PRO+, 3Doodler collaborated with artists and designers from around the world to create a series of ambitious doodles reflecting events from 2020 that did not occur, as well as structures that were not fully built due to COVID-19. these include a collection of met gala suits to pay homage to the annual fashion event and a series dedicated to the Czech pavilion at EXPO 2020.
"We wanted to recognize some of the most anticipated events that were missed this year, so we used PRO+ to bring them all to life," says maxwell bogue, co-founder of 3Doodler. 'as you can see from the amazing result, the PRO+ is by far the best 3D pen we have ever made'.